Amnesty Kilimanjaro Challenge2 2012
Raised So Far
$76,847.24
Help us raise vital funds
Creator: Anne Majumdar
Close at Tuesday, 31 July 2012
Oh my... that's a MASSIVE mountain
It's a long way down from the peak of Mount Kilimanjaro, Africa's highest mountain which towers 5,895 metres above sea level to the northeast of Tanzania.
But more importantly, it's a long way to the top.
It's a journey which involves seven days of trekking, sometimes up to 15 hours a day, at high altitude with a strong likelihood of sickness and definitely a good few blisters. Or so I hear.
But in August I'll be finding out for myself, by climbing the massive dormant volcano to raise funds for Amnesty International.
The journey of a lifetime is set to be the challenge of a lifetime, particularly for a girl who had never camped until just last year, has never owned a pair of hiking boots and who probably drinks and smokes a little more than she should.
Getting fit enough to handle the hours of trekking at high altitude will take months of training, and probably a bit of a clamp down on the jagerbomb tally at the weekend.
The next six months will be tough to say the least.
However, the challenge doesn't end there. Perhaps even more daunting is the task of raising a pretty hefty sum for for Amnesty International Australia to assist them in their stance against those facing injustice and abuse. I'll be brainstorming to think of fun and creative ways to raise the funds over the coming months, and will be blogging about my exploits along the way - all suggestions welcome!
Check out my blog at:
http://kilimajumdar.tumblr.com/
Please help me raise vital funds to hold warlords and dictators accountable, free prisoners of conscience, promote respect for Indigenous peoples and boldly, ambitiously defend human rights in every corner of the world.
Together we can make a difference!
Click on Donate Now to make a secure online donation.
On behalf of the those helped through Amnesty's amazing work, thanks for your support!

Amnesty International Australia
Amnesty International believes in equal human rights for all.  Amnesty International Australia is part of the global movement of over 3 million ordinary individuals, defending human rights and dignity. We work in Australia and around the world to stand up to injustice and protect those facing abuse. To do this, we mobilise people, campaign, conduct research and raise money for our work. We are promoting a culture where human rights are embraced, valued and protected.
FUNDOMETER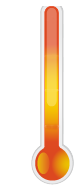 Target
$4,500
Raised So Far
$4,760